HI THERE!
Welcome to the Independent Church of India
We are an evangelical Church headquartered in Churachandpur, Manipur, with a mission to propagate the Gospel across the Indian sub-continent with a major emphasis on the North Eastern states of India.
Independent Kohran Hla Bu
Kum 100 (1923 – 2023) tling lawmna @ 74th General Assembly

December 7, 2023: 6:00 PM, Sakawrdai, Mizoram
OUR MINISTRIES
Salvation First
We believe in Jesus Christ and His Salvation. It is our mission to enlighten those in the dark of this beautiful Gospel.
Latest News & Updates
Latest news, updates, reports and announcements from the General Headquarters, Branches and Fields.
UPCOMING EVENTS
Join Us in Worship
You can step in to any of our Churches and join us in worship every Sunday and most nights on other days.
You can also worship with us during major events, conferences, conventions and our annual General Assembly.
Extra Giving Opportunities
Donate to the ICI Central Choir Bus Project
The ICI Central Choir is in dire need of a Bus for their ministerial outreach. Be a part of this ministry by donating to their BUS Project.
Lal hna i thawk ang u, Lalpa a lo kal thlengin.
WATKIN R. ROBERTS (1886 – 1969), aka Pu Saptlangval, Pioneer Missionary who first brought the Gospel of Jesus Christ to Senvawn, South Manipur on February 5, 2010 and thence to other parts of North East India, Myanmar and Chittagong Hill Tracts.
OUR PROJECTS
God's Unending Guidance
Some of our projects have grown into successful autonomous establishments that contribute immensely to social, economic and educational causes.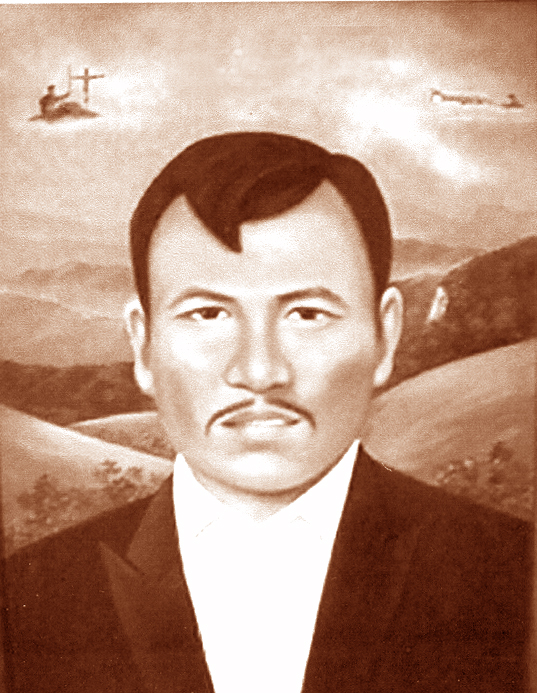 A lampui rinum sienkhawm chungtieng arasi a var zing; tlawmtak le inhnuoitaka fe kha ropuina lallukhumin a lo hmuok; rinumna khel tieng chawimawna dar an ri.
Tulai chanchin hi Lalpa zara thangthar chena ngainuom umtak la ni ding hi tulai hin chu a rinum ngei ie maw? Tlaksamna ngawta khawm ennuom siem ei ni ta a; mihriem laia tiem tlak khawm ei ni ta nawh a. Hnuoi tieng ei en chângin ei kûn tlawk tlawka; chungtieng ei ngha pha leh tlawmin ei inthuok thei nawk deu a. Lalpa'n ieng angin am a mi ngaituo ding, chu chau chu enin, hieng harsatna po po hi pumpelna zawng loin nêrthleng tum ei ni lem a.