The ICI Central Choir is one of the most important ministries of the Youth department of the Independent Church of India. It has continually toured different parts of India, mostly the North East states. It has released more than twenty albums, the majority of which are music videos. The ICI Central Choir has celebrated its Silver Jubilee.
One of the popular choirs from Northeast India, the Central Choir has been instrumental in bringing youths together in praising the LORD.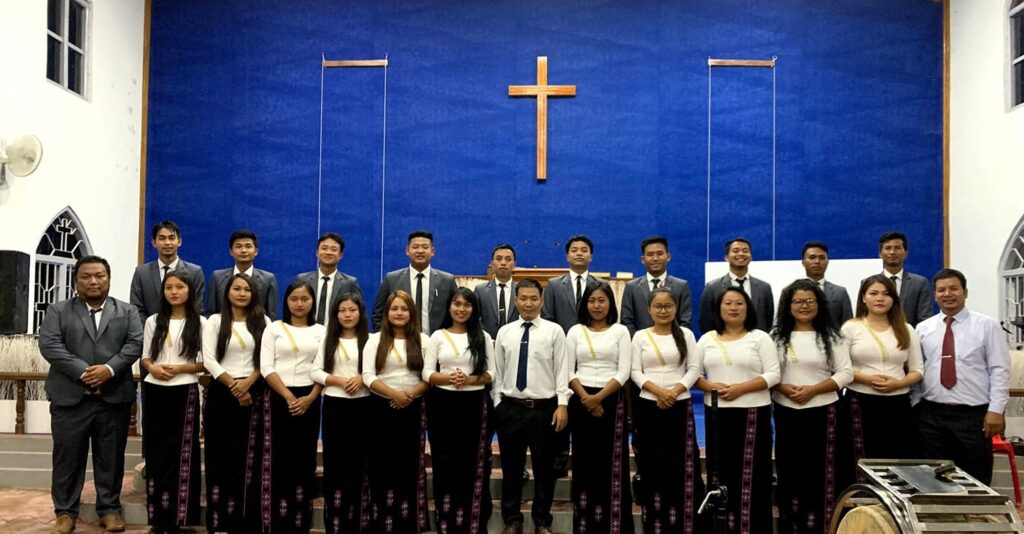 Donate to the ICI Central Choir Bus Project
The ICI Central Choir is in dire need of a Bus for their ministerial outreach. Be a part of this ministry by donating to their BUS Project.
ICI Central Choir (2021 – 2023)
Chairman: Upa Ramhlunsang
Choir Conductor: Mr. Diamond M. Tusing
Asst. Conductor: Mr. Lalrosiem Thiek
Lalrosiem Ṭhiek, Saikawt North
Samuel Lalmalsawm, Rengkai Gilgal
Immanuel Ramṭhazuol, Rengkai Gilgal
James Thangrawnlien, Rengkai Gilgal
Johny Lalnuntluong, Saikawt Sub-Hqrs.
Eldad Lalmalsawm, Rengkai
Lalthuoilien, Rengkai
Obadia Ralsun, Saikawt North
Kenneth Hmingthanglur, Saidan
Samuel Lalhrietsang, Muolvaiphei
Diamond M. Tusing, Lamka
Thangmanlian, Lamka
Alfred Lalramhlun, Muolvaiphei
Rody Lalhuolhim, Khawmawi
Esther Lalhminghlu, Bethel
Grace Ramhlukim, Saidan
Sylvia Lalnunmawi, Saikawt North
Ruthy Lalrinpui, Saikawt Sub-Hqrs.
Esther Pawlthuoitling, Saikawt Sub-Hqrs.
Reita Chuonsangpui, Rengkai
Ramkimmawi, Saidan
Amelia Lalhmellawmum, Bethel
Abigail, Lamka
Juanita Zoparmawi, Rengkai Gilgal
Esther Ramhlunsiem, Rengkai
Latest Music Videos