About Us​
The Independent Church of India (ICI) is an evangelical church, headquartered in Churachandpur, Manipur, with a mission to propagate the Gospel across the Indian sub-continent with a major emphasis on the North Eastern states of India.
The Independent Church of India is working in the strategic state of Manipur and its neighbouring states of Assam, Mizoram, Meghalaya and Tripura. The ministries and missions work of the Independent Church of India is mostly concentrated among the various communities living in the diverse regions of North East India.
GENERAL HEADQUARTERS​
Our Leadership​
A Secretariat body of the Executive Secretary and Secretaries form the executive leadership of the Independent Church of India.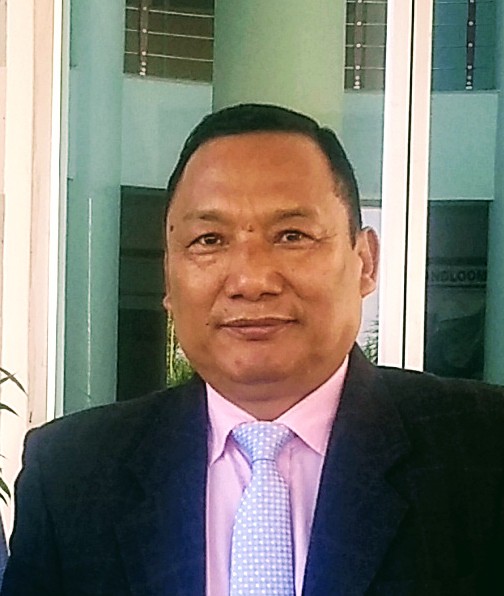 Rev. Lalhmingthang
Executive Secretary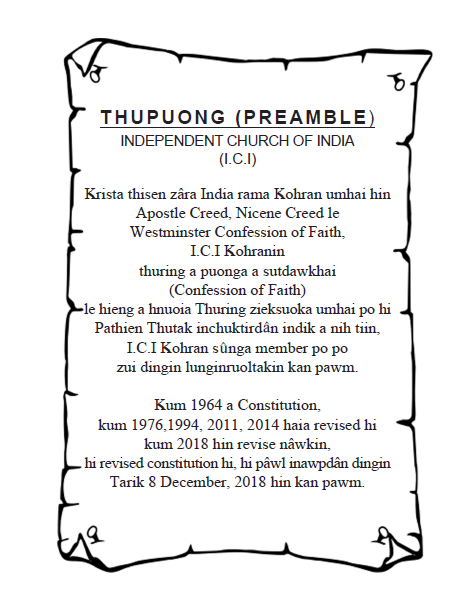 Our PREAMBLE & MISSION
STATEMENT OF FAITH
We believe in One Eternal God in three persons, having the same essence – Father, Son and the Holy Spirit.
We adhere to the texts and teachings of the Apostles' Creed, the Nicene Creed, the Westminster Confession of Faith and the ICI Confession of Faith.
1. We seek to be self-sufficient
2. We seek to preach the Gospel to all
3. We give glory and praise to God
HOW WE FUNCTION​
Organisational Structure
The Independent Church of India is Presbyterian in form and organisation with reformed faith. The church statement of faith is incorporated in its constitution.
We are registered in Manipur state as a religious, philanthropic and charitable institution through the registration number 47/SR/61-62. We are also registered under the Foreign Contribution Regulation Act (FCRA) in 1976 with the registration number 194160018.
The General Assembly of the Independent Church of India is held annually and is the highest apex body of the church. Next to the General Assembly is the Executive Council of the Presbyteries and Mission Fields.
Local Church Unit
Local Church Committees run the 172 Local Church units of the ICI aided by a Field/Local Pastor
Mission Fields
Field Secretaries along with 200+ missionaries work to help spread the Gospel in 9 Mission Fields
Financial Structure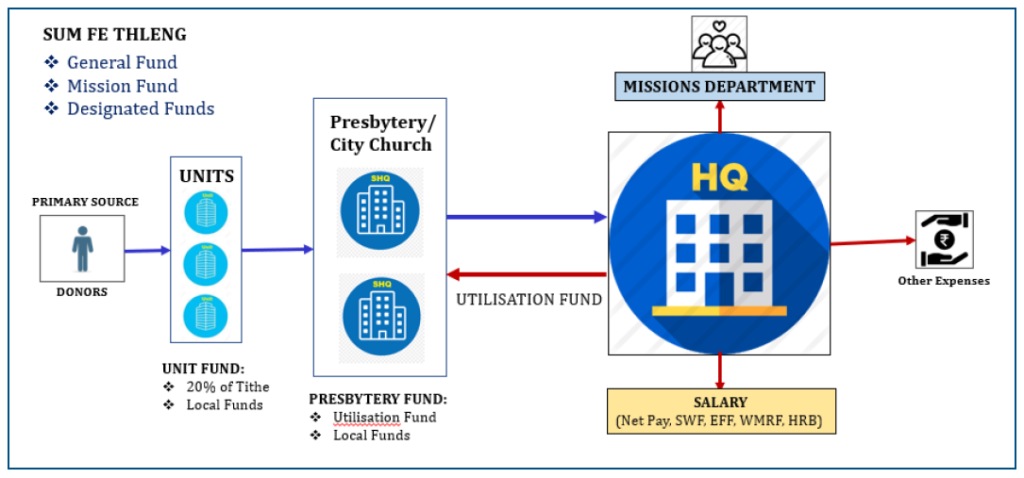 The ICI relies solely on donations and contribution received from its members. Contributions in the form of Tithe donations, Handful of Rice (Faitham) and First Fruit donation (Rahmasa) form the General Fund of the organisation.
Mission Fund in the form of Group Missionary Support, Individual Missionary Support, Faith Promise and Collection Box donations received from members and well-wishers of the ICI helps run the Missions Department which is responsible for over 200 missionaries.
The ICI has adopted a centralised financial structure since 2021, whereby major financial control is delegated to the General Headquarters.